An Important role of Human Resources | An HR Career Guide
'Which is the most important role of human resource?' 
This question is most often asked by aspirants who want to enter human resource management. To confirm why HR as a career can benefit them, aspirants tend to know the functions of human resource management and look for its demand in the job market. 
Introduction
Why are human resources important?
Human resource management plans manage and implement effective workforce and employee development strategies to improve business performance.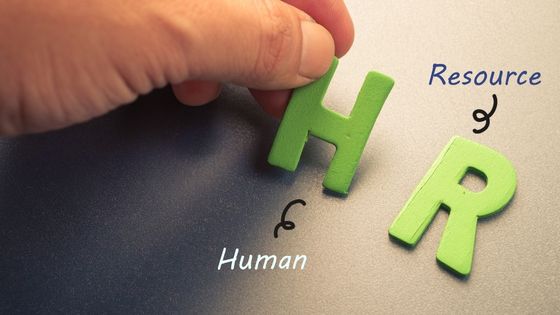 As per the data released by the business-standard site, India has seen a  higher growth of 77% in specialized analytical professionals in HR in India.
It is widely accepted that the role of human resource management in an organization is indispensable. Significantly, the functions of an HR manager and the HR executive in carrying out the smooth functioning of the organization act like a pillar. To carry out the functions of human resource management, the HR executive must have the right human resources skills set and domain-specific knowledge to carry out the HR job role effectively.
What are the HR executive roles and responsibilities?
Some of the primary HR Executive roles and responsibilities include – 
Oversee HR Staff

Job designing and analysis

Recruitment procedure

Employment Law Compliance

Payroll and compensation

Performance analysis

Training and development

Manage Harmonious Employee relationship
Since most of the development and management of employees in an organization is done by human resource management, it is vital to have the required skills such as – 
Soft skills

Planning

Problem Solving

Proactiveness

Time Management

Conflict resolution

technical skills
Click Here: Assess your skills to master HR field with 100% Guaranteed Job 
The importance of human resource management is never-ending. As long as the businesses exist, so do the functions of human resource management. 
Thus, it highlights the need for an effective HR with all the required skills to manage the organization effectively. 
Do you think you lack the knowledge and skills to effectively carry out the HR department functions?
It is time to upgrade your Human Resources Skills. 
Suppose you are looking for a career in the HR field. In that case, you must consider a Foundational Certification in Human Resources that can help you gain the relevant skills and knowledge required to manage all the vertical and horizontal areas of the organization.
With the ever-increasing importance of human resources in an organization, certifications come into the picture of highly successful and top-rated training institutions such as Expertrons which guarantees a 100% job guarantee* in the domain. 
Expertrons is India's top leading platform, which helps you get job ready through their foundational PG Certification Program via industry experts' schedules and 100% job placement* offer.
Get into the world of HR with Expertrons' PG Certification Program.
Expertrons is dedicated to ensuring that you get the right training under the proper guidance regarding industry learning.
With 6000+ industry experts, Expertrons offers its Expertrons PG Certification Program in the HR domain to upskill your capabilities and help you become a successful HR professional.
Key Highlights of Expertrons PG Certification Program
1:1 Goal-Setting Training and Dedicated Support 

Higher Salary Soft & Domain Training Skills

100% Job Guarantee* & Job referrals in 4000+ Hiring Partners

 Assured Career Growth with 6000+ Industry Leaders
Latest Industry Knowledge with Industry Capstone Projects
Career Counselling, Mentoring, and Technical Guidance
Bottom Line
To help the company achieve its goals and objectives, the contribution of human resource management is considered crucial; thus, the demand for skilled HR professionals is high in the job market. 
It is time to get the right skills and domain-specific knowledge to grab some of the highest-paying HR jobs in India.
Kickstart your career by directly landing your dream job with Expertrons now!