In today's world, the healthcare industry is one of the most challenging sectors as it deals daily with the daunting tasks of saving the lives of millions of patients and saving more or less human lives from getting trapped in the insecure cyber milieu.
Healthcare organizations across the globe deal with copious amounts of medical records, including but not limited to public health information, personally identifiable information, etc., on a daily basis. Hospitals, Medicare, government agencies, and insurance companies are among the various parties with which this data is shared internally, in addition to the institutions that collect them.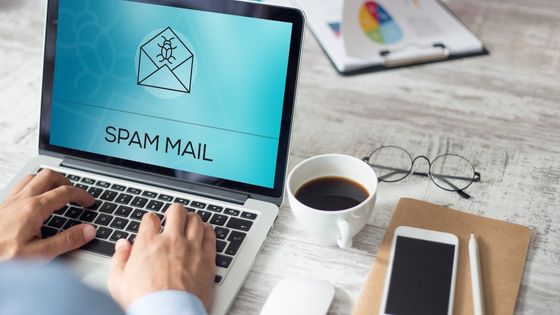 Large-scale communication of data within and outside the organization calls for appropriate email security to avoid spam, as reckoned by a major healthcare conference– Health 2.0 Conference. Healthcare professionals and business leaders who attended the summit also shared how strenuous it can be to protect such crucial information from cyberattacks, such as data breaches and data loss, without having a proper email security system in place. An organization that deals with such vital data must be updated with phishing protection, ransomware protection, and other anti-spamming services necessary to safeguard the credentials shared by millions of people based on trust and urgency.
Here's an upsetting fact for your reference: An alarming 93% of healthcare businesses over the previous three years have experienced a data breach, and 57% have had more than five breaches, per a new report. These figures unequivocally demonstrate that if the healthcare sector does not take strong precautions, a lack of email security will result in enormous vulnerability.
Let's dig deep into the topic to understand better how email security services are crucial for defending various information assets from cyberattacks.
In What Ways Healthcare Sector Is In Danger: An Explanation
It is instrumental that you learn how attackers deploy malicious attacks before getting into the dept of protecting the healthcare sector from them. The finest minds in the healthcare industry from across the globe were represented at knowledge-intensive healthcare events in the US and Dubai, where they could draw attention to this acute problem plaguing the field. Based on the knowledge they imparted in the event, one can conclude that most of the attacks unleashed by the adversaries are via email, as most sectors, firms, and organizations lack email security awareness.
Let's discuss some statistics: The healthcare sector reported a significant number of cyberattack cases, 81% of which were email spam attacks. Additionally, hackers used the coronavirus outbreak as a loophole to accomplish security breaches, leading to a startling 220% spike in email phishing cases, the same report suggests.
Spammers deceive the employee or the party in concern into opening infected files and sensitive credentials by sending them to them via email. This exposes the network and the data to a cyber attack in order to acquire the victim's financial and personal information. Once they receive what they were yearning for and for which they designed the whole conspiracy to access data like medical records, these bad actors sell the data online on the dark web to get a handsome sum of money.
Many healthcare events in Dubaihighlighted in their keynote sessions how email security is a significant issue for the healthcare sector as it acts as a motivator for attackers. The introduction of a robust email security system is yet to be done, which makes it a lucrative target for the spammer. In the upcoming segments, we will get a fair picture of why adopting an email security measure is crucial and what needs to be done to protect the healthcare realm from falling prey to cyber-attacks.
Importance Of Implementing Email Security Measures
Many healthcare providers ask why they need a separate email security measure when they already have one. However, not all email security systems can protect patients' data against spamming attacks by bad actors; your email service provider must align with the standards put forth by HIPAA to protect the patient's credentials.
A variety of specialized tools and methods are used in email security services to safeguard an organization against online dangers. The technology can protect an organization's email accounts from outside traffic and inbound threats.
You will receive at least the following services from an expert email service provider who places email security first: spam filtering, email hosting, outbound SMTP, email encryption, email archiving, small quarantine, phishing protection, DMARC reporting, etc.
Practices To Protect The Healthcare Sector From Security Attacks
Achieving total relief from cyber attacks in an organization can be pretty challenging as it requires multiple protective measures at various levels to protect adequately. For your reference, below mentioned are some of the crucial steps you can start with to protect any healthcare and wellness organization from email spam:
Deploy AI-based email inbox protection to learn email patterns and detect spear phishing attacks. If there were to be any threat, the employees and everyone else who has access would get a notification alarming about the same.
Secure data using multi-factor authentication to verify users' IDs.
Maintain regulatory compliance and remember that regulatory compliance is not limited to adhering to the law.
Educate employees about cybersecurity aspects and risk management to oppose suspicious emails.
Conclusion
It's high time the healthcare industry takes a patient-centric approach to fight cyber attacks and implement technology-focused safeguards for patients' crucial information. There are various regulatory bodies constantly making amendments to establish an idealist protocol that must be followed by all healthcare organizations, medical centers, and hospitals to minimize the number of cyber attack cases.
Cooperation is essential to evaluate, identify, and work to eliminate common threats. Phishing emails and other email security concerns are standard among crucial professionals. Healthcare organizations urgently need to invest in next-generation email security solutions to safeguard the confidentiality, integrity, and availability of their information assets. The quickest method to learn about the next-generation email security systems, though, would be to attend a renowned healthcare and wellness summit, like the Health 2.0 Conference, where specialists get together to discuss anti-spam solutions and improve the world place for everyone.