To make the European Union a perfect and safe place to work, live and visit, the ETIAS certificate has been introduced. If you want to visit the EU country for work reasons, to visit family members, for work reasons, etc.
Then you have to apply for the ETIAS visa. Here, we have mentioned various important things that you should know about ETIAS Visa. Take a look at the below-given points and find out the right way to apply for an ETAS visa: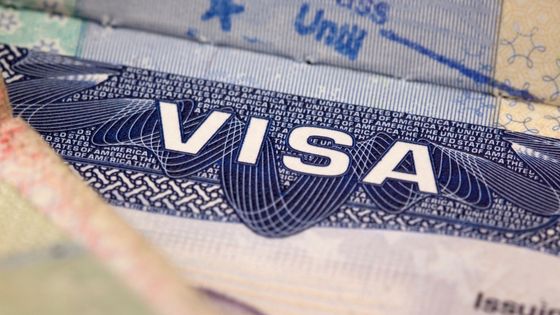 What is the ETIAS Certificate
ETIAS- European Travel Information and Authorization System introduced by the EU to ensure safety at borders. The ETIAS certificate will let foreign citizens enter the Schengen Area and cross borders hassle-free. It is a form of computerized authorization system which is created by the European Union. People who do need to apply for tourist visas have to get the ETIAS certificate to enter the Schengen Area.
In simple terms, this certificate will let the authorities at the border area verify that travelers meet the entry requirements. Also, it lets them do this verification before the foreigners arrive in their country. It is so because foreigners need to fill out the online application before boarding a flight.
How To Get The ETIAS Certificate
The entire process of getting the ETIAS certificate is very fast and simple as well. You need to apply for ETIAS Visa online and the entire process will take only a few minutes.
First of all, you have to enter the official registration form which is enabled by the EU-European Union.
If you have entered the registration forms, then you have to fill in the details in the field provided in the form. Also, you have to fill in personal details along with basic identification data.
Once you have filled in all your details, then you will receive a message on your email address. The entire process will take only a few minutes.
After receiving the positive reply, you have to take the print of the certificate and carry it along with the passport. You should take these because you have to show them before boarding the plane. If you fail to carry these certificates, then you will not be able to fly. You should keep all these things in your mind while planning to visit the Schengen area.
What Happens If My Application Is Rejected
If your application is rejected by the authorities, then there is nothing to worry about. First of all, you should find the reasons for refusal because they will send various documents containing details for the rejection.
In case, any document is pending, then you have to submit the same to get approval for an ETIAS visa. Also, you should keep in mind that you have only 96 hours to submit the pending document so that you do not miss your chance to get the approval.
In case, the traveler presents any kind of security issues, then there will be various checks performed by the authorities to find out whether this person is legitimate for an ETIAS Visa or not. This situation varies from case to case. You should double-check your certificates before uploading them.
Main Requirements
The European Travel Information and Authorization System (ETIAS) is a visa waiver program that will soon be implemented for citizens of 55 countries who do not need a visa to enter Europe.
To be eligible for ETIAS, travelers must have a valid passport from an eligible country. They will also need to provide some basic information about themselves, such as their full name, date of birth, and address. In addition, travelers will need to pay a small fee before they can be approved for ETIAS.
Once travelers have been approved for ETIAS, they will be able to travel to any of the 26 Schengen countries for up to 90 days without needing a visa. ETIAS will help to streamline the travel process for citizens of eligible countries and make it easier for them to visit Europe.
Validity Of ETIAS Visa
If your application has got approval and you have received your ETIAS visa, then it will be valid for three years. On the other hand, it would be valid until the passport with which you have applied for the ETIAS certificate expired.
Final Words
To travel to the Schengen Area, visa-exempt nationals from eligible countries must apply for an ETIAS visa. This visa allows for multiple entries into the Schengen Area for three years. There are a few requirements that must be met to get an ETIAS visa.
First, applicants must have a valid passport from an eligible country. Second, applicants must have a valid credit or debit card to pay the ETIAS fee. Finally, applicants must have an email address to receive their ETIAS visa.