Overview
Jaipur is the Capital city of Rajasthan, the desert state of India. It is also known as the pink city of India. Rajasthan is one of the top tourist-attracting states, so All the cities here have many adventurous and thrilling places that are worth paying a visit. So today we are going to tell you about the top 8 adventure places that you can visit in Jaipur.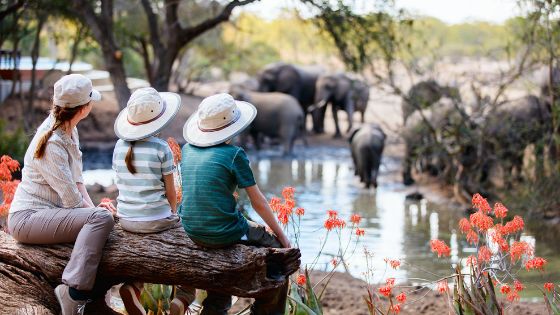 The list is as follows:
Nahargarh fort
Amer fort
Jhalana safari park
Sambhar lake
Treehouse resort
Pride Amber villas resort
Kukas
ATV in Jaipur:
Jaipur is one of the most famous destinations for adventure trips. Here, you have many activities to perform and one of them which is one of the best is ATV riding. ATV or Any terrain vehicle is becoming one of the most famous and safe methods of adventure stuff. You can rent an ATV for half an hour and can help yourselves with the most exuberant and close view of nature with them. These are totally safe for first-time users so you can enjoy your ride without any worries.
Nahargarh fort:
This place is famous as you can go on a cycling expedition for witnessing a beautiful combination of Indian and European architectural styles at this grand Nahargarh fort. The stunning characteristics of this fort are the Madhavendra Bhawan which has 12 indistinguishable Suites for the Queens.
These suits were built such that the Maharaja could go into any room without being noticed by other queens. This place is famous for cycling expeditions and an open bar restaurant where you can grab a quick bite and enjoy the mystic and beautiful view of the city.
Timings: All Days – 10 AM to 5 PM
Amer fort:
Amer fort is one of the most fun places in Jaipur where you can have a ride on an Elephant and explore the whole Fort. You can go through the cobbled paths and pass through the large gateways of the fort riding on the back of these Elephants.
You can see a blend of Rajput and Hindu artistic elements in Amer Fort. Raja Shri Maan Singh Ji sahib built this fort in the 16th century. There is also a magical light show which is held every day in the evening in English at 7:30 pm and in Hindi at 8:00 pm
Timings: Everyday – 8 AM to 6 PM
Entry fee: Indians: INR 25 for Indians, INR 10 for students
Foreigners: INR 200 for foreigners, INR 100 for foreign students
INR 900 for one Elephant ride.
Jhalana safari park:
This place is famous for its incredible wildlife safari tour. One of the most heart throbbing and venturesome things to do in Jaipur is to discover and experience the exotic and unique wildlife of the region. When you go deep into the park, you will be able to spot various animals like Leopards, Striped hyenas, Chitals etc. If you are interested then the park also has various night tours too.
Sambhar lake:
For people who are interested in biking, this is the perfect place for them to visit. Sambhar lake is famous for bike rides which not only provide a memorable experience but also allow you to enjoy the rich culture of the town.
You will be able to pass through those towns that you were not able to. You would be able to explore the rural part of Rajasthan that mostly remains untouched by many people who come here.
Treehouse resort:
As we all know Glamping is becoming one of the most popular activities in Jaipur, it can be done in the Tree house resorts that offer you all the facilities for glamping. You will experience it with state-of-the-art amenities, iron wrought beds, leather chairs etc. during the Glamping.
Pride Amber villas resort:
Camel safaris are one of the most famous and safe activities to do in Jaipur city. It is a marvellous experience of getting to see rural Rajasthan on the back of a camel, So this resort which has a number of tamed camels that are harmless has become an ideal adventure destination for tourists having children with them.
Kukas:
Enjoy the ride of drifting over the pink city, getting a charming, memorable, inexpressible and beautiful view of the different Forts, and palaces situated on the Aravali hills with Sky Waltz Balloon Safari in Kukas. This is a safari on a hot air balloon that allows you to experience the view of the city from a different perspective. It is one of the most popular and trendy things to do popular place in Jaipur.