Teeth loss is a severe dental issue. It can lead to many other health problems, including infection and death. There are many reasons someone might lose their teeth, but gum disease is the most common. Other causes of tooth loss include cavities, accidents, medications, and others.
People who lose their teeth have a more challenging time eating and speaking. They may develop other health problems. Fortunately, there are solutions to prevent tooth loss and restore lost teeth.
Dental implants and dentures are those major solutions for teeth loss. Dental implant treatment has developed new tricks and techniques to keep your smile where dentures have been known for ages.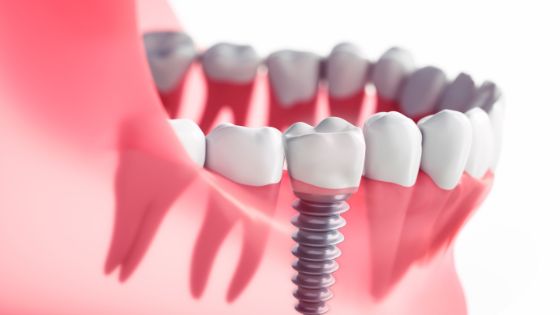 Dental implants are made with titanium. They are implanted into the jawbone, and a crown is placed over the implant.
Dentures are removable dental appliance that replaces missing teeth. They are made of plastic or acrylic and fit over the gums.
People often get confused about choosing the one between them. Well, both of them work differently and have their own effectiveness. But the critical point is that dental implant surgery varies in a permanent solution, whereas dentures are only available for temporary use.
Difference between the dental implant and denture
Procedure
As dental implants in Mumbai are becoming popular as well as in the whole world, people are becoming well conscious of the treatment.
The dental implant is a surgical procedure. This is done in multiple sittings. In the first place, the doctor will remove the damaged root. The next step is surgically inserting the titanium post into the jawbone. The implant will be deep into the jawbone to support the system from the core, and that's why dental implant surgery is more secure.
After the procedure, you need a few weeks to heal, and then the next step will happen. In the next step, the post will be adjusted with a crown when the bone starts to grow.
Dentures are removable dental prostheses used to supplant missing teeth. Dentures are made with acrylic, metal, or a combination of both. Dentures are custom-made for each individual and may require several appointments for fabrication. The first step is taking an impression of the patient's mouth. This is used to create a mould that will be used to make the dentures. The dentist will then select the appropriate size and shape of denture teeth and create a colour palette that best matches the patient's natural teeth. Once the teeth are designed, they are fitted to the mould and bonded. Final adjustments may be made to ensure a comfortable fit.
Maintenance
The dental implant is like natural teeth, which look and work the same. So dental implants need no special care. Our everyday things for our teeth and oral care are sufficient for them. Brushing twice daily, flossing, and monthly checkups are all you need.
But if the crown broke accidentally, you need to replace that by appointing a doctor.
Dentures have few precautions. One shouldn't wear dentures overnight. Meanwhile, soak them in water or other cleansing liquid. And always clean the dentures right after finishing any meal or snacks. As dentures are removable, they are easily washable. Toothpaste and a brush are fine for washing them.
Comfort
Dental implant treatment is comparatively more comfortable than dentures. As implants are a permanent solution and act like natural teeth, the patient will never feel discomfort.
Dentures are removable, and sometimes it feels uncomfortable in the mouth. Especially the first time. And when they get older, there are chances for dentures to get loose.
Eligibility
Dental implant surgery needs a certain amount of jawbone and almost healthy gums to adjust the posts in the jawbone. That's why people who have lost their jawbone or have lousy gum health can't have dental implant surgery.
On the other hand, anyone of any age can have dentures as they are a wearable tool.
Prices
Dental implants are costlier than dentures as they work better than them. But it would be best if you always chose your clinic to have a secure surgical procedure.
Complications
There are no such problems with dental implant treatment, but as said earlier, if the crown brokes somehow, you need a new one again. However, there is a 5 to 10% chance of having gum disease or other oral problems with a dental implant. But if you consider a good clinic that provides quality service, there is a 0% chance of having any issue regarding dental implants.
The common problem with dentures is sores forming on the gums and misplacement of the dentures.
Dental implants clinic
Dental implants in India are so popular that many dental implant clinics are available. But how to choose the best one?
Signature Smiles is a dental implant clinic where one can have a safe procedure. This clinic is not only for dental implant treatment, but one can have all kinds of dental procedures and surgeries. Signature Smiles is a popular clinic worldwide with patients from foreign countries, and now they are available in India too. You can have dental implant surgery with improved technology and techniques without going outside India.
For the trust, check out their official website and patient reviews. You can book your session from home on the website. If you want other dental services, you can check that too.
Don't let the pain suffer you. The more you leave the problem, the more it will spread. So have your hands on the solution with signature smiles.