If you are looking for a good selection of furniture at a reasonable price, the Internet is the way to go. Online furniture stores can be found on your computer, tablet or smartphone. However, not every one of them will satisfy your needs, so you should do your research and make sure you find the best deal.
Ballard Designs
Ballard Designs is a well-known furniture catalog that also operates 10 retail locations on the US East Coast. This company specializes in European-inspired home decor and traditional furniture at moderate price points. The company's website features helpful room galleries and offers design advice. The company also offers delivery and customer service.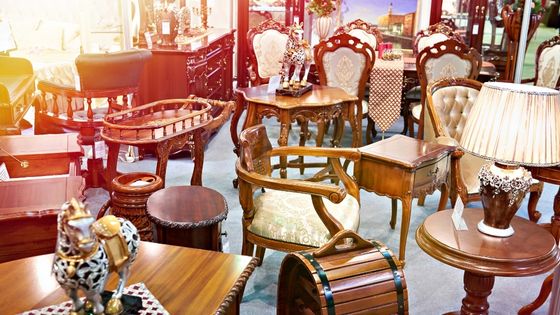 Ballard Designs joins Fair Trade USA
Ballard Designs is a home furnishings and home decor company with over 10 retail locations located mostly on the US East Coast. The company offers traditional European-inspired furniture and home decor at moderate price points. They offer online room galleries and design advice as well as delivery options and customer service.
CB2
When it comes to Online Furniture Stores, CB2 has a lot to offer. The store has a huge selection of furniture, lighting, and home decor. Its products are often unique and modern. Many of its items are priced less than their competitors. Some of their lighting options include pendants, table lamps, and flush mounts. They also have a range of matching light bulbs and switch plates.
Apt2B
Apt2B online furniture stores offer a wide selection of quality home furnishings at affordable prices. They offer modern, contemporary, and minimalist pieces that complement a variety of decorating styles. Each piece is made in the USA and comes with a one-year guarantee. Each piece also comes with a style guide that shows you how to style the piece to complement your room.
West Elm
If you're looking for a modern, contemporary furniture store that sells high-quality products at an affordable price, you may want to check out West Elm. This online furniture store focuses on furniture that offers decorative freedom for any room in the house. The website offers a large selection of bedroom furniture and accessories.
Masaya & Co
The website of Masaya & Co. is a great place to find a large variety of handmade furniture. The furniture is crafted from tropical hardwood and features a mid-century modern style. You can find everything from sleek dining chairs to benches, couches, and even outdoor Adirondack chairs. The website also offers tables and storage items.
Buy Sofa Set Online
When buying a sofa set, the most important step is to conduct some research. You will need to find known websites that sell wooden furniture and investigate the different products they sell. This can be done on your phone or from any computer with an internet connection. When you have a laptop or smartphone, you can research the different companies on the Internet. This will give you an idea of the quality of each company.
The material and style of the Sofa Set will be important factors in your decision. You should choose a material that looks good in your living room and is functional. A wooden sofa set will give your living room a beautiful aesthetic look. Additionally, wooden sets are cheaper than those made of other materials. However, you should avoid buying sofa sets that are made of suede if you have children or pets. Lastly, the style of the sofa set should be something that you like.
Sofa sets are essential pieces of furniture for your living room. They transform a drab living room into a stylish one. You can choose from many types, styles, and colors. You can even get a cheap sofa set online if you're on a budget. Online stores such as Ouch Cart have great selections and a comprehensive buying guide that will guide you through the process.