One of the most important decisions you will ever make is choosing a WordPress web hosting service for your website. There are several factors that you need to keep in mind while you're researching your options to find one that is perfect for you. These include reliability, safety, speed, uptime, and much more.
Regardless of the size of your website, you should choose a web hosting provider that offers top-notch features and tools that can help you grow and accommodate your growing needs.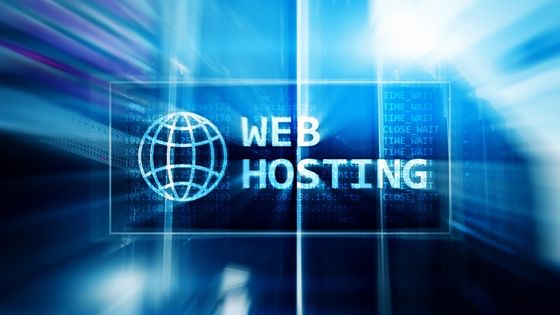 To streamline this process, we have compiled a list of things you need to keep in mind while choosing your WordPress web hosting service. Take a look.
1. Assess your website requirements
You need to have a clear idea of the needs of your website before you even start this process. Identify various aspects of your business such as the amount of scalability, usability, and security you are hoping to have, among other things.
This will help you determine the amount of uptime, bandwidth, storage, disk space, etc. you are looking for in your WordPress hosting service.
These elements will help you not just at present but also in the future when your amount of traffic begins to increase and your requirements go up alongside it. So take stock of your needs and find a WordPress web hosting service that can satisfy them all.
2. Customer support
You need to understand the kind of customer support your WordPress hosting service provides. Check if they offer customer support through phone calls, emails, a ticketing system, and their response time as well. Clarify if the chat will be live with an actual professional or will the responses be automated.
Likewise, you need to ensure that the entire system works with a healthy amount of transparency. You need to also check the reviews to get a good idea of the way their customer support works and the experience other customers have had with them. You can check for yourself by calling them with a query to understand their response time and their expertise in resolving whatever issue you present them with.
3. Advanced security
You need to ensure your WordPress hosting service offers you the most advanced security possible. Hence, you can be entirely laidback when it comes to handling sensitive and private information such as credit card numbers, knowing that they are well protected.
Plus once you establish that trust with your customers, they will be more willing to invest in your business as well. A number of different malicious attacks can harm your website. Falling victim to this can cause irreparable damage that you might never recover from.
It also renders all of the progress you have made useless. So check the security measures the WordPress hosting service provides before selecting it.
4. Speed
This is one of the most vital aspects of choosing your WordPress hosting service that you need to consider. Research has highlighted the fact that your customers will move on to your competitor's website if your website takes more than 3 seconds to load.
So the loading time of your website is extremely crucial. Slow speed will result in a loss of customers and revenue with it. Ensure your WordPress hosting service offers ample bandwidth to deliver smooth performance.
5. Uptime
The uptime your server offers denotes the time when your website is available for customers to access it without any difficulty. While there are some WordPress hosting services that guarantee 99.9% uptime, there are others that offer 99.5%.
The rule of thumb is that anything more than 99.5% uptime can offer perfect performance and availability. You need to avoid downtime as far as possible as it takes a toll on the relationship between you and your customers.
Plus it gives a bad impression that your website cannot be trusted. Hence, you need to check the uptime your WordPress hosting service is willing to swear by. You can also take into account the reviews various WordPress hosting services guarantee and quickly they can rectify any downtime that might occur to reestablish smooth functioning again.
6. Determine your budget
Lastly, you need to decide how big or small your budget is regarding your WordPress hosting service. Keep in mind that choosing the most low-priced WordPress hosting provider might not be a good idea, as you might not receive the features and tools you need.
Assessing the requirements of your business and the elements that it needs to grow and succeed will help you determine the budget as well. Then you can conduct your research and pick the WordPress hosting service most compatible with your needs.
There are several factors you need to consider before choosing your managed WordPress hosting service including the uptime they provide, security measures, bandwidth, customer support, and how well they can fulfill your requirements within your budget. Conduct diligent research and make a choice accordingly based on the factors mentioned above.