When you go on a trip with friends, a majority of your time is spent either waiting for them to get ready or choosing where to go first. And when you become bored with such miserable vacations, the idea of travelling alone crosses your thoughts. However, do you actually do it? If you selected yes, you are already a member of the fraternity of solo travellers; if you selected no, you require to hit for solo travel.
One of the most enjoyable experiences you can have is by travelling alone. When you are travelling alone you have the freedom to call all the shots, it helps you develop self-assurance, love for yourself, and take care of your mental health. People typically avoid going on solo journeys because they are afraid of being alone, but you never know who will cross your path.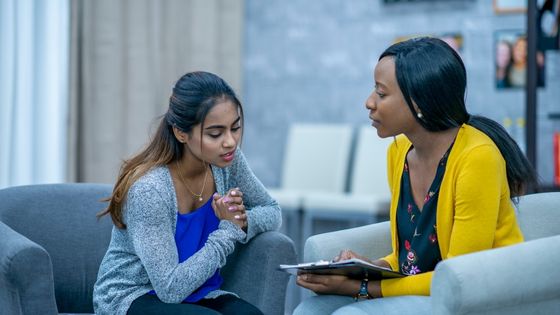 The Advantages of Travelling Alone
People won't accept what you're trying to convince them about the positive aspects of backpacking alone. We put a lot of effort into meeting our wants and concentrate on finding strategies to regain our mental health and much-needed headspace. You can get both of these crucial aspects from solo trips.
It drives you to concentrate on yourself.
Being selfish is sometimes a good strategy, especially when organising a solo trip. If you're travelling with others, you have to follow the schedule, but what if you want to spend six hours in one museum studying the artefacts or begin your hike as the sun rises? You have to be egotistical and take a solitary vacation in order to encounter such things. Travelling alone guides you to automatically begin to consider yourself, which gives you the opportunity to consider your life, your actual likes and dislikes, and where you want to go in the future. While going on a solo vacation won't guarantee that your difficulties will be resolved, it will undoubtedly help you prepare for anything by building your confidence, strength, intelligence, and independence.
You can establish new connections thanks to it.
When you travel independently, you are more likely to connect with strangers you come across and reach out to them, which facilitates meeting new people. Even among locals, it can occasionally result in the development of deep bonds. A chat over a cup of tea or over breakfast can increase your knowledge of a variety of topics, including sampling new foods, learning the language, getting to know other cultures, appreciating art, and engaging in vacation experiences you wouldn't be able to have with a large group of people. Additionally, in my experience, making acquaintances when travelling is simple.
Your stress levels drop as a result.
 Everyone is struggling with stress, but you can't talk about it in public. It is a silent killer that eats away at your health while living parasitically inside of your body. One of the easiest ways to calm your senses in these situations is to go alone. You will experience less stress and be able to bounce back stronger if you can escape the group, deadlines, and craziness of a monotonous routine. Travelling alone gives you more self-assurance and releases feel-good hormones that help you block out anxious thoughts. Additionally, taking a break from work helps you feel cool and collected since it releases the pressure and stress of your job. You'll experience a more focused and productive work life after the stress is gone.
It enhances your mental well-being.
When you travel alone, no one will pass judgement on you, encouraging you to try the most extreme activities. Your body and mind are instantly reset as a result of your sudden increase in courage and willingness to try new things. Travelling solo gives mental tranquilly, which assists you in swiftly getting over difficult situations and trains you to manage such events calmly.
Your imagination is enhanced.
For those who are experiencing creative blocks, solo travel is especially beneficial. People can increase their creativity and generate new ideas thanks to it. Kicking yourself out of your comfort zone is a great approach to embracing your artistic imagination, and solo travel is wonderful for enhancing brain function and creativity. Your creativity will be boosted by exposing oneself to new hues, patterns, sounds, foods, and environments. Your mind is opened and positive energies are triggered when you travel to new areas and engage with diverse cultures. You can therefore use the momentum from your vacation to revive your creative subconscious once you get home.
It increases your ability to adapt.
Some lovely paths can't be found without becoming lost, so you have to be adaptable to find them. Your ability to adapt is compromised by the monotonous routine, which forces you to remain in your comfort zone. Going on alone vacations, however, helps you better grasp your strengths, weaknesses, and flexibility. When you travel alone, you are more responsible and have more freedom. You learn things while travelling alone that you couldn't have learned anyplace else, and it makes you more adaptable and responsible. Additionally, travelling without a set itinerary allows you a lot of flexibility and can result in thrilling unanticipated adventures.
Maintain good health by eating a balanced diet and doing frequent exercise. If you experience tension, anxiety, depression, extreme anger, or the desire to harm yourself or others, seek immediate help. You might not experience signs of a mental health problem until after your vacation. As soon as you suspect you need treatment, make an appointment with an online psychologist and Online Counsellor at TalktoAngel.