When it comes to international travel, the first thing that comes to mind is obtaining a visa. Spend hours researching the intricate visa application processes for the countries you wish to visit on the internet. But did you understand that there are several countries where Indians do not require a visa? And are there any more where you may get a visa on arrival? That's correct!
As of January 2020, 63 countries in the globe where Indians enjoy visa-free, visa-on-arrival, or e-Visa access. The Indian passport, however, is ranked 84th in terms of travel freedom according to the Henley Passport Index, a global ranking of countries based on the freedom of movement of its people.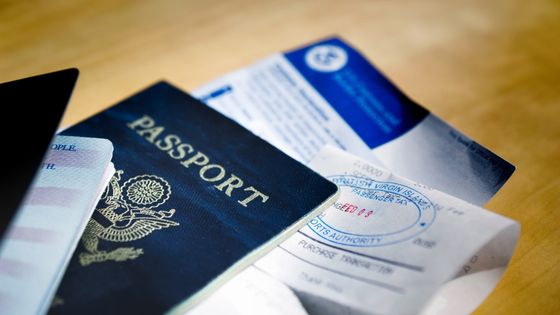 But what do Indians travelling without a visa mean? What, once again, does a visa on arrival imply? Examine it out!
What are the many kinds of visas available?
They are documents provided by a government that offer authorization to outsiders who wish to enter the nation. Unlike passports, which serve as documentation of your nation of origin, visas serve as markers that specify the length of time you will be permitted to stay in another country.
Regarding visas, numerous nations have put out distinct sorts of rules. A table demonstrating this is provided below:-
Type of Visa
Visa-free– Visa-free travel refers to the ability to visit a nation without obtaining a visa. It is relevant if the two nations in issue agree on the subject or if the country being seen has unilaterally opened its borders to foreign citizens.
Visa on Arrival– These, sometimes known as on-arrival visas, are issued to visitors at the entry point. Government representatives start and finish the full visa issue procedure at the port of entry.
E-Visa– E-Visas are official documents issued electronically by a country's immigration officer that allows visitors to enter the country. These are an alternative to traditional paper visas granted by a country's embassy.
Entry Permit: Countries provide entry permits to tourists in place of visas. These documents provide outsiders permission to enter and temporarily occupy the country.
Now, Let us look at the various types of visas available to Indian passport holders in multiple places worldwide.
List of Countries Where Indian Citizens Do Not Need a Visa
Some countries where Indians do not need a visa can visit without going through the visa application procedure. A table demonstrating this is provided below:-
Macau
Bhutan
Nepal
Indonesia
Seychelles (permit on arrival)
Dominica
Serbia
Trinidad and Tobago
Haiti (for up to 90 days)
Jamaica
Ecuador
Saint Kitts and Nevis
Vanuatu
Svalbard
Grenada
Saint Vincent and the Grenadines
Montserrat
Turks and Caicos
El Salvador
Micronesia
Senegal
List of nations that grant Indian citizens visas on arrival
To acquire a visa on arrival, immigration authorities typically inspect the visitor's passport, collect the required visa fees, and then issue the permit. Few countries also collect travellers' biometric data as part of the on-arrival visa processing procedure.
At important points of entry into the country, such as major ports and airports, visas are frequently issued for on-arrival travellers. As a result, you should research where the permit will be granted when you arrive in the country.
The countries that provide Indian on-arrival visa services are shown in the table below.
Maldives
Thailand
Bolivia
Laos
Mauritius
Comoros
Ethiopia
Hong Kong
Fiji
Palau
Mauritania
Saint Lucia
Guyana
Togo
Tuvalu
Cambodia
Nigeria (only pre-approved VOA)
Guinea Bissau
Macedonia
Cabo Verde
Angola
Barbados
Cook Islands
Iran
Kiribati
Jordan
Samoa
Suriname
Tunisia
Somalia
Kenya
Zimbabwe
Rwanda
List of Countries that provide e-Visas and Entry Permits to Indian Citizens
Around 40 countries are eligible for the Electronic Travel Authorization (ETA) system, which became operational for Indian citizens in 2014. The list of eligible countries was revised in 2015 and increased to 113.
As was previously mentioned, certain countries, like the UAE, provide visitors access permits rather than visas.
The following countries provide electronic visas and entry permits to Indian citizens:
Vietnam
Sri Lanka
Myanmar
Turkey
East Timor
Tanzania
Madagascar
Ivory Coast
Uganda
Georgia
Sao Tome and Principe
Moldova
Gabon
Djibouti
Bahrain
Zambia
Malaysia