INTRODUCTION
:-
Tourists love to explore nature and its beauty. Tourists love to visit places like Jain temples and waterfalls or hill stations. There are beautiful mountain areas and forts in Jaipur that you can visit with your off-roaders, 4×4 trucks, or ATV quad bikes if you're an adventurer.
You can experience the best Indian Deserts in Jaipur by hiring a 4WD, ATV, or Off-road vehicle.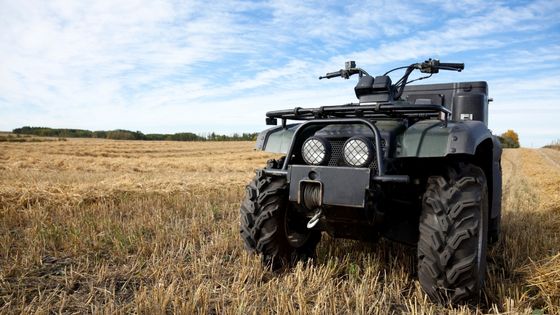 You can share the best of Jaipur's best attractions with your friends by organizing an adventure trip that includes 4WD, ATV, and off-road trips. Below is a list of Off-road, 4WD, and ATV tours that I have personally selected.
1. Jaipur Jeep Safari
An open jeep safari in Rajasthan's lush, green surroundings is a unique experience that will leave you speechless. You will be captivated by Jaipur's beautiful landscape and the jeep safari through Rajasthan's desert area.
Most days, the timings are between 7:00 am and 11:00 am and 7:00 pm to 11:00 pm.
2. Ganga Trails
Ganga Trails is a great option if you're looking for something new to do in Jaipur. You may be wondering why Ganga Trails is called Jaipur. Ganga refers to the name of the horse the host family owns. The highlight of the trip is horse riding, followed by a jeep excursion.
You can take the tour on any day of the week, from 6:00 am to 6:30 pm.
3. Experience Jaipur at Night
This unique opportunity allows you to see, experience, and enjoy Jaipur's history and magnificent Rajput architecture, all while driving in an open-air car. Memories to treasure include the breathtaking sunset at Jaipur's highest elevation and the view of Jaipur from the summit of a mountain.
The tour runs seven days a week, from 6:00 pm until 11:00 pm.
4. ATV in Achrol
This exciting activity is for you if you're looking for something adventurous to do in Jaipur. Jaipur Atv Ride ATV Ride is a must-do activity. Achrol has the best ATV rides around Jaipur. This package includes an ATV ride of approximately 4-5 km.
The hours are 11:00 AM to 5:00 P.M.
5. Off-road village tours
You'll see the undiscovered and undiscovered beauty that most travelers have not yet seen. You will have the most authentic, raw, and fascinating experience.
Jaipur is more than just lakes, forts, and architecture. There's so much more! You are just a few steps away from some of the most beautiful views. Off-road and 4WD tours are open to all ages, but most people over 13 years old can take them. To get a permit to ride an ATV, you must be at least 18 years old. You are just a few steps away from the best adventures! You can plan a trip now with your family and friends, or go on your own if that suits you best.