Keeping up with the latest developments in the ever-changing world of search engine optimization (SEO) calls for specialized expertise. However, if you are talented and curious, this may be your ideal profession! Here, in this article, a profession in search engine optimization (SEO) will be discussed, along with the steps necessary to enter the field.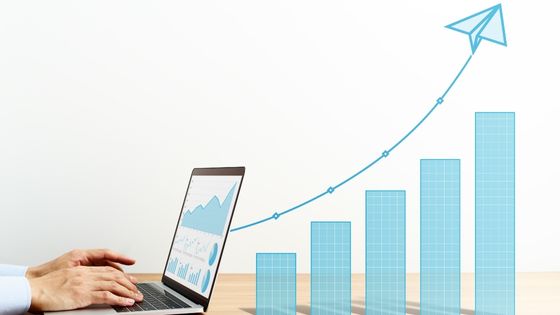 Explain Search Engine Optimisation
(SEO) search engine optimization increases a website's ranking in search results. It's a way to get more high-quality search engine visitors, which should ultimately result in more sales.
Search engine optimization (SEO) encompasses a wide range of techniques, some of which are more technical in nature (such as optimizing a website's load time and architecture) and others that are more artistic in nature (such as developing compelling content). Having both is essential for any SEO campaign to succeed.
Since search engines are constantly updating their algorithms to present users with the most relevant results, organic search engine optimization (SEO) is a constantly evolving field.
Therefore, professionals in the SEO industry must take the initiative to keep up with developments in the field.
SEO is a Lucrative Career Path
Performing search engine optimization (SEO) work may bring various positive outcomes. One of the most prominent advantages is the possibility of a substantial increase in one's financial standing. SEO experts might make six figures or more. Another perk is the ability to put time at the office from any location. Search engine optimization experts can now operate from any location with an active internet connection. As a result, they have much leeway in deciding where they'd want to set up shop and carry out their professional responsibilities. Finally, SEO professionals see the fruits of their labors as companies expand and prosper. They can immediately see their impact on the digital marketing world.
SEO Competencies You Need to Succeed
Competing in the SEO industry requires a certain set of abilities. The ability to study and evaluate data, write and communicate effectively, and keep up with the current developments in the SEO sector are all essential talents. To top it all off, SEO professionals must be self-starters with a strong drive to achieve their goals.
When and How to Start Using SEO?
You should know these things if a job in SEO (search engine optimization) is something you're considering. To be successful in SEO, you need to keep up with the current developments in the industry. In addition, you should be good at analysis and marketing.
To Help You Get Started with SEO, Here Are Some Pointers
Learn as much as you can. You should study SEO as much as possible by reading publications, attending seminars, and listening to podcasts. Follow the development of the algorithm so that you may adjust your approach as necessary.
Create a website or blog of your own. You may use this to hone your SEO abilities and monitor your development over time. In addition, it's a fantastic opportunity to showcase your skills and experience to prospective employers by expanding your portfolio.
Third, examine results from Google Analytics and AdWords. You may learn more about how users access your site and what they do once they get there with the assistance of these tools. Incorporate this information into your keyword analysis, site overhaul, and content production for enhanced search engine optimization.
Become active in local affairs. Discussions on search engine optimization (SEO) are common on several internet message boards. You may get answers to your queries, learn from the experiences of others, and make connections with people you might want to do business with.
Best Practices for Climbing the SEO Professional Ladder
You can take many steps to improve your chances of succeeding as an SEO professional. An initial first step is to learn SEO fundamentals from SEO professional services in the UK. You need to know how search engines function, what criteria go into search engine rankings, and how to optimize content for search engines.
Two, observe current events and trends in your field. You'll be better able to see openings and maintain your customers' campaigns cutting-edge if you do.
Finally, make it a point to cultivate a robust set of relationships inside the SEO sector. Insights, contacts, and future possibilities may all come from these associations.
Learning More About Search Engine Optimisation
Whether you're considering a job change or just starting your chosen field, familiarising yourself with what goes into search engine optimization (SEO) is a good first step. If you want to learn more about search engine optimization (SEO), we suggest the following resources:
From the fundamentals of how search engines function to advanced strategies for raising your website's profile, Moz's The Beginner's Guide to SEO covers you from start to finish.
Search Engine Land's Advanced Guide to SEO is a must-read if you want to take your SEO expertise to the next level. The techniques of keyword analysis, link construction, and performance monitoring are all covered in this manual.
The SEO Blog is an excellent way to keep up with the latest SEO news and techniques. They consistently provide informative articles on various subjects, guaranteeing that readers will constantly discover something fresh to investigate.
Skill share has a free SEO course that will teach you the fundamentals of SEO and help your site rank better in search results if you'd rather study via video lessons.
There is always something new to learn about SEO, no matter how experienced you are. Your employment prospects will improve dramatically if you take the time to learn the fundamentals and follow developments in the area.
Conclusion
SEO is a growing field with various opportunities, including stable employment and lucrative salaries. Consider your alternatives thoroughly, however, since making a wrong choice might have fatal consequences. Suppose you want to make an educated choice about whether or not this is the perfect job for you. In that case, you should consider further studying the business and speaking with people who work in the area.