Escape room games have grown among the most favored games by kids and adults alike. The fun you have while playing an escape room game is unparalleled, which explains the game's popularity among everyone. They give equal doses of thrill, adrenaline rush, and fun and require us to put our wits to good use.
The advent of the pandemic pushed escape rooms up their game and introduced virtual escape room games to the world. Virtual escape rooms, just like real-life ones, became a favorite and assumed a lot of popularity in no time. Virtual escape room games provided escape room enthusiasts a respite when the world could not escape from their homes. Moreover, when people got bored with the regular virtual and board games, virtual escape rooms came to their rescue to save them from the boredom of being locked in.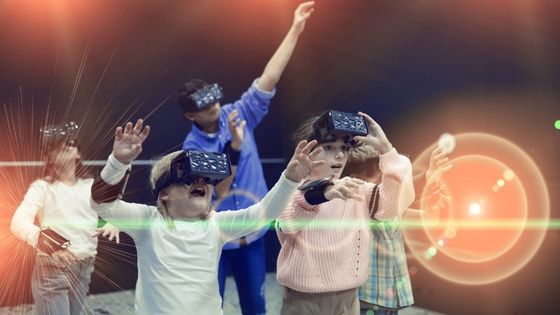 This blog post will list ten virtual escape rooms and games that your family will love.
When it comes to promising escape room experiences, Breakout Escape Rooms are second to none. All the escape room experiences that Breakout Escape Rooms offer are available in virtual mode, as well. Don't underestimate the fun or the challenge of the game, though. Even though you're going to be playing the game online, the fun is guaranteed, just like in real-life escape rooms!
2. Crack the Code
This one goes to the tech wizards out there. Crack the Code is meant for people (kids and adults) who are into coding. You need to regain access to your computer, which your rival has hacked. There are all sorts of binary codes, simple and complex. You'll get video clues and need to put your math skills to the test. Your child is going to need your help in this one with the complex equations. Nonetheless, it's going to be a blast for everyone!
3. Disney Magic Kingdom Virtual Escape Room
Who doesn't love Disney? Disney has been an integral part of all our childhoods, similar to the case with kids today. The magic of Disney surpasses all generations, regardless of what era they belong to. This virtual escape room is relatively easy yet enjoyable for kids, making it an ideal family activity. The game is simple, solve the clues, join the dots and retrieve the key to get out. You even get hints if you are lost or unable to solve a riddle. The game is excellent for beginners and young kids.
4. Mr. Awesome Breakout
If you are a math wiz, this virtual escape room game is up your alley. Mr. Awesome Breakout is a virtual escape game where your math teacher goes missing. What is his crime, you ask? Well, being excellent at math. Now, being his loyal student, you have to decode the clues to look for him that are in the form of math. Get your calculators out because this escape game is like no other.
5. Game Escape Rooms
This platform offers a plethora of escape room themes to choose from. From mysteries to adventures to building up dollhouses, you can do everything here. The clues are confusing yet engaging simultaneously, keeping your child going at it for hours. Plus, the multiple themes option makes this platform even more appealing.
6. Escape from Wonderland Digital Escape Room
Have you ever wondered what Wonderland was like for Alice? This virtual escape room game might give you a little sneak peek into it. Inspired by the magical world created by Lewis Carroll, this escape game requires the players to escape from the madness of Wonderland. Buckle up, for another adventure awaits you.
7. Escape the Fairytale
This is yet another virtual escape room game inspired by the famous fairytale of Goldilocks and the Three Bears. The riddles and clues guide you to solve the puzzles and find a way out. What makes it unique is the fact that they use morse codes to solve the puzzles.
8. Spy Apprentice Adventure
Travel worldwide searching for clues to find the greatest spymaster of all time in this virtual escape game. Loaded with a plethora of colorful images, you might just get very lost, so you need to keep your focus.
9. Cinderella Escapes
Help Cinderella have her happily ever after by helping her escape and go to the ball to dance the night away. This virtual escape room is perfect for tweens and elementary kids playing with family.
10. The Grimm Escape
An actual escape room company has developed this virtual escape room, so you can expect it to be just amazing. The game takes place in an enchanted forest where you are required to escape the witch's curse.
Final thoughts
Escape rooms are fun, and just because they're virtual doesn't mean the fun element gets any less. You can experience the thrill and the adrenaline rush right from the comfort of your home. So, what are you waiting for? Switch on that computer, and get going!