One of the best things about living in Gurgaon is the vibrant and diverse life that you can enjoy. From shopping at various designer stores to going for a leisurely walk in the park, there is a number of things to do in Gurgaon.
If you are finding for a place to have fun, then check out the many nightclubs and bars in the city. Or, if you prefer to be an indoor cat and relax, there are plenty of interesting museums and galleries to visit. The city always has something new to see and do. But, while the city is known for its high-paced lifestyle and night days, sometimes it becomes too overwhelming when exploring all its aspects. So, to shorten your research, we have created a list of things to do in Gurgaon!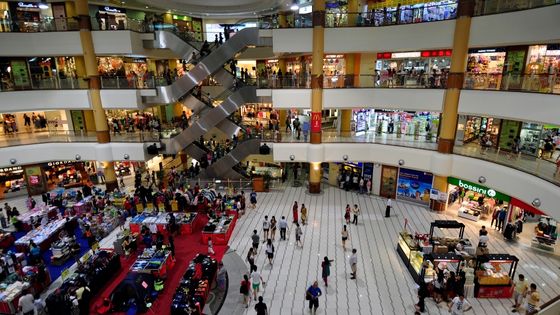 What You Should Do in Gurgaon
There are many things to do in Gurgaon, and if you're looking for a fun weekend getaway, there's nothing better than spending it in this beautiful city.
Have a fun day, Ambience Mall
Who doesn't like to shop at the numerous shops in the mall? Ambience has something for everyone here, from luxury retailers to popular chain stores. You will surely find something that you love, from jewellery to kitchen gadgets, here. Then, visit The Ambience Mall for a world-class shopping experience. There is a fun zone so that kids don't get a boring while. With six different floors, there are plenty of shoppes to explore from distinct brands.
Checkout city's famous restaurants and food trucks
Enjoy mouthwatering meals at local restaurants or food trucks. From Indian cuisine to International cuisines, there's something for everyone to enjoy in Gurgaon. First, indulge in some of the best food at some of the food trucks and then go for a tasting menu at one of the city's famous restaurants or sample traditional Indian cuisine at one of Gurgaon's many roadside Dhabas.
Have a refreshing day at AppuGhar
AppuGhar (Delhi) was India's first amusement park that opened in 1984 and was named after the mascot for the 1982 Asian Games, an elephant. AppuGhar opened in Gurgaon in 2014 and has been a crowd favourite ever since its renovation.
One of the most popular rides at AppuGhar is Skyfall, which is a 92-foot-long water slide. This ride is the tallest in India and provides riders with an intense experience that always leaves them amazed. Rapid racer is a mat coaster meant for those who prefer to face their fears head-on. Finally, the Aqua loop offers users a dizzying ride with plenty of turns, not for those who suffer from claustrophobia.
They have a spa for people to relax after the day is done. The bar also opens after 5 pm, and you can grab a drink with friends.
Visit the Kingdom of Dreams to watch live shows
Gurgaon is the first live entertainment and theatre destination in the country. The Kingdom of Dreams (KOD) is one of its most popular sites for visitors, such as travellers at a concert or those looking for a place to eat and hang out before seeing a show. In addition, there are attractions like Jhumroo, where you can sit back and enjoy a Bollywood-style show or just get your groove on with some local Indian performers. And there's even a culture boulevard conveniently located at the Culture Gully if you want to spend some time exploring the local flavours!
Check out the heritage transport museum
One of the must-visit museums in Gurgaon is The Heritage Transport Museum. It has a large collection of public and private vehicle exhibits, including exotic ones like palanquins and trams. In addition, if you are looking to trace the history of transportation in India or wish to see vintage bicycles and cars on display, this museum has something for everyone.
Relax at Damdama Lake
If you love spending time outdoors, then Damdama Lake is the perfect place for you. You can pack a picnic lunch and spend the day enjoying the scenery. Damdama Lake is also a great spot for birdwatching, as there are over 90 species of birds that call it home. If you are hungry for adventure sports, then there is plenty of activities to keep them busy as well, with activities like hot air ballooning, boating, rock climbing, and rappelling available.
Conclusion
If you're finding an urban getaway that's still centrally located in the national capital, move to Gurgaon today. It is becoming one of the fastest-growing metropolitan cities in India. Gurgaon has emerged as a global destination for luxury goods and lifestyle brands owing to its proximity to Delhi and Mumbai, two of India's most populous and cosmopolitan cities.
The city has exploded recently with trendy new restaurants, nightlife spots and adventure activities– and it's only going to get better. From shopping in world-renowned malls like DLF City Centre and The Cyber City to grabbing a bite at some of India's most fashionable eateries, there is never a dull moment in Gurgaon. So if you're searching for an exciting destination to relocate to, it should definitely be on your list!