Funerals are a hard time, a moment when people are at their weakest. And you would do anything to make it better. Traditionally flowers were a sign of mourning at funerals, but they were also a symbol of hope as their aroma lingered around with flowers in sight as they shine their bright colors. Looking at these flowers was considered a must at funeral services. And now this tradition is still withstanding.
Apart from flowers, plants for funeral services have become a better option because of a few reasons. Plants are longer lasting, they can also be sent by friends and distant relatives and not just the family. Plants come under the category of sympathy tokens and work as a constant reminder of the person which is at times comforting.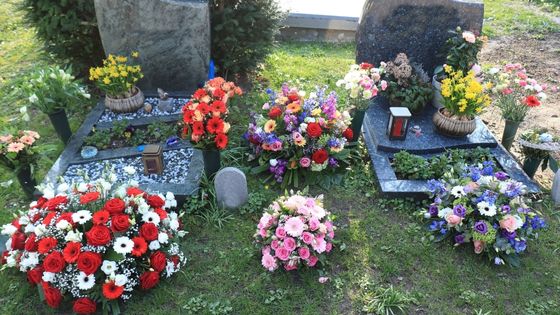 Here are a few plants and flower arrangements full bloom funeral flowers that we recommend –
This plant has a lot of dark green leaves which are wide and long that bush out from the center and hang all around the flowers. The flower blooms in the midsection. The flower in peace lily is white and has a cup-like shape. Along with a protruding yellow thick stigma. These flowers bloom throughout the year except in winter. But the blooms begin as it hits spring. The peace lily is a symbol of peace,
Also known as the snake plant, this is a great plant to keep indoors. With thick tall leaves sprouting in each direction. This plant is super long-lasting. The best season for this plant is spring but thrives all around the year. This plant needs indirect sunlight which is medium to high, it can also do well in direct sunlight but not during the afternoon. The snake plant is a representation of
This plant is a popular pick for sympathy flowers and plants. A great midpoint between the both this plant grows orchid blooms over a period of time. Orchids are known for their intricate design and details. These flowers bloom and look like mystic pearls on a stick. The season for this flower is later in winter and all throughout the spring. This flower needs bright indirect light. And the symbolism of the Phalaenopsis Orchid is luxury and friendship.
This plant has yellowish, red, and green leaves which are textured and wide. This plant is easy to take care of as well, known for its aesthetic properties. This plant has various benefits like purifying the air. The season for this is mid and early summer. And grows well in direct bright light. Arrange this plant in a white vase for a complementing overall look. The Croton petra plant symbolizes new beginnings and constant change.
Apart from plants and flower arrangements, you can also get floral arrangements for funeral urns. These arrangements are specifically meant to surround the urn from all around. One option is to go with sunflowers, orange roses, and lots of greens.  There is another urn flower arrangement in which you can get a combination of which is white flowers like carnations, roses, lilies, and snapdragons.
Coming back to plants, if you are unable to choose which plant would be appropriate you can also go with a dish garden. A dish garden basically means a combination of plants and succulents in a single dish which traditionally was terracotta. You can arrange it in any container. A good combination would be that of agave, aloe, and jade plants.
All these flower arrangements and funeral plants in Frisco are just a warm reminder of not losing hope in tough times, to be headstrong and patient.